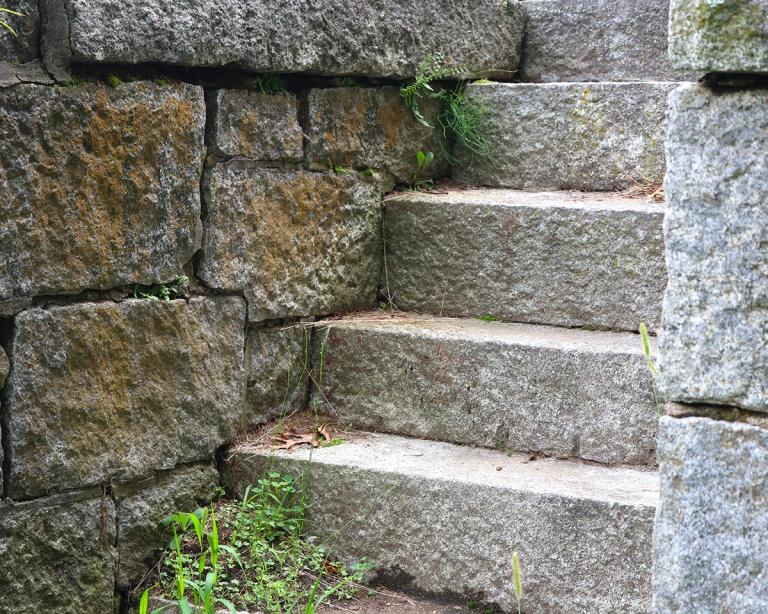 A quick and convenient solution
for weeding cemeteries
The cemetery is one of the favourite areas for the Ripagreen solution. Cemeteries are often narrow, with alleys and spaces between graves, and are made up of many areas that are difficult to weed.
Moreover, the cemetery is a place of passage, of contemplation and the quality of weed control is an asset for a community.
Trust the power of Ripagreen for an ecological weeding of your cemetery.
Versatility
ripagreen's incontestable advantage
Equipped with an Easy+ Kit, you can quickly and effortlessly weed your cemetery by adapting to the many different types of terrain.
With its easy-to-handle trolley and its lance harness, you can cover up to 2 metres wide while sweeping in front of you. Weed control in the cemetery alleys is done in record time. With a limited consumption of gas, the Ripagreen solution will also save you trips to the technical centre. Another advantage is that it takes up very little space in narrow passages.
In the Mobility version, a mini gas cylinder can be carried on the back to make inter grave work easier.
Finally, for weeding in larger cemeteries, the Autonomy Kit and its 15m hose reel will ensure unequalled comfort. Its size allows it to be carried on a small vehicle, quad or three-wheeler and, depending on the version, guarantees the autonomy of 2 gas bottles.
Weed your cemetery effortlessly with the Ripagreen range.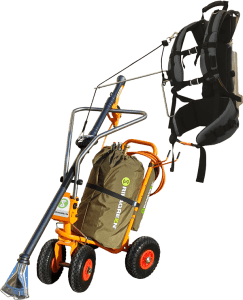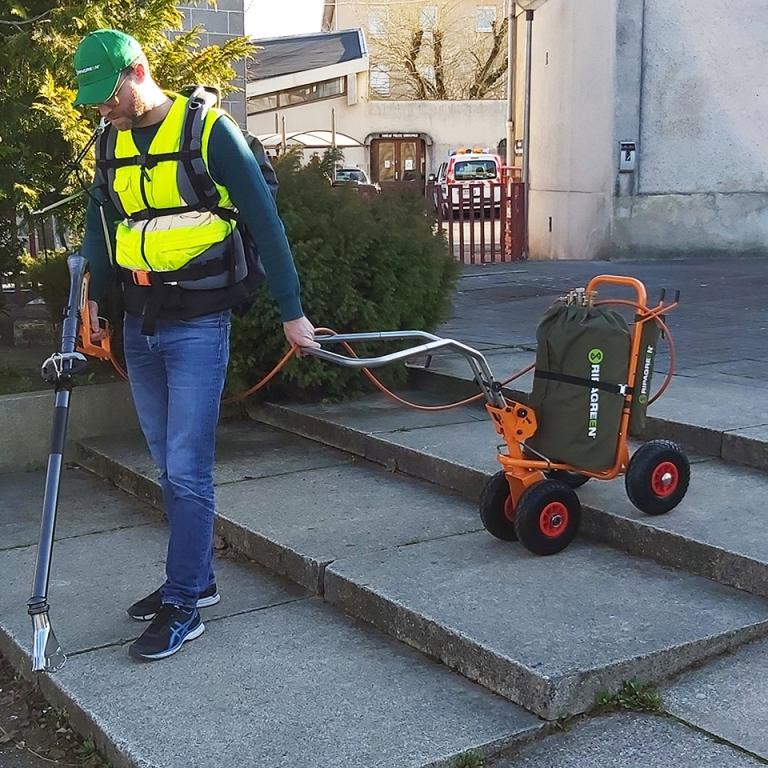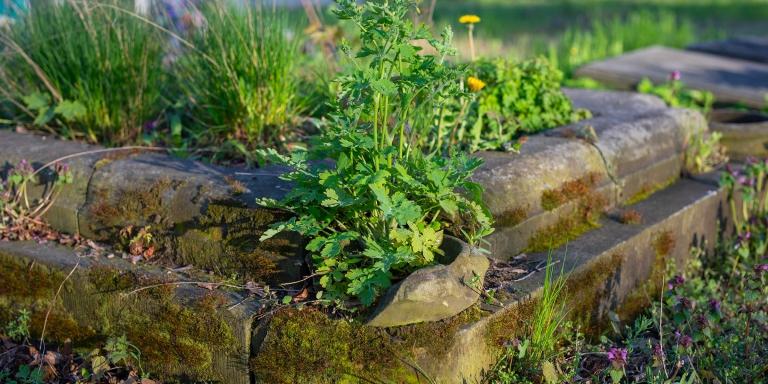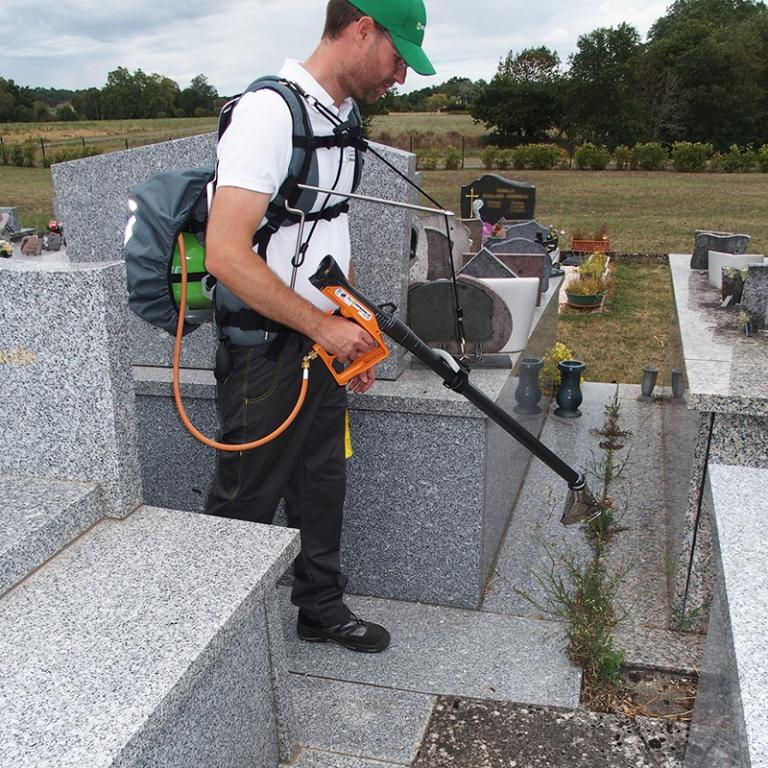 A simple
and eco-friendly solution
After the use of phytosanitary products, the soil is polluted and the risk for the fauna is important. Depending on the country, many regulations prohibit the use of phytosanitary products in your cemeteries.
Despite these restrictions, it is important to find a practical, effective, comfortable and, why not, economical solution for weeding.
Thanks to its small size, the Ripagreen is a real asset for weed control in cemeteries. No need for water storage trailers or bulky heating systems as with steam or water weeding. No spraying as with brush systems which can also damage graves and other supports.
The Ripagreen also meets the need for efficient cemetery weed control with its high velocity hot air technology that blows hot air at high speed and passes it between the graves and nooks and crannies of the cemetery.
Finally, the lance holder harness assists you and allows you to sweep the area to be weeded effortlessly with just one hand. This patented harness has numerous adjustment points to adapt to your morphology.
Ask for a quote and discover our range of Ripagreen solutions, adapted to cemetery weeding.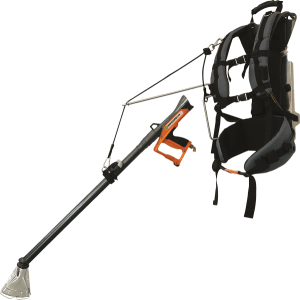 Ripagreen
Find the ideal solution
Whether you are responsible for municipal areas, landscapers, market gardeners…
Ripagreen has the right solution for your thermal weeding needs.
Tell us your needs and we will direct you to the right person.